Arcana is honored to work with some of the most exceptional sustainable textile companies the world has to offer. Discover the stories behind each unique fabric used in our SS17 Collection.
Organic Cotton and Tussar Silk Khadi, India
This traditional textile is hand-spun and hand-loomed by at-risk women in impoverished areas of rural India. By receiving training in ancient textile craftsmanship and business entrepreneurship, these once-vulnerable women are empowered to make an honorable livelihood for themselves and their children.
While customary khadi is woven from cotton, Arcana's Spring/Summer '17 quality is elevated by pale gold bands of tussar silk. Tussar silk is wild-foraged from the vacated cocoons of silk moths, making it not only cruelty-free, but environmentally sound as well.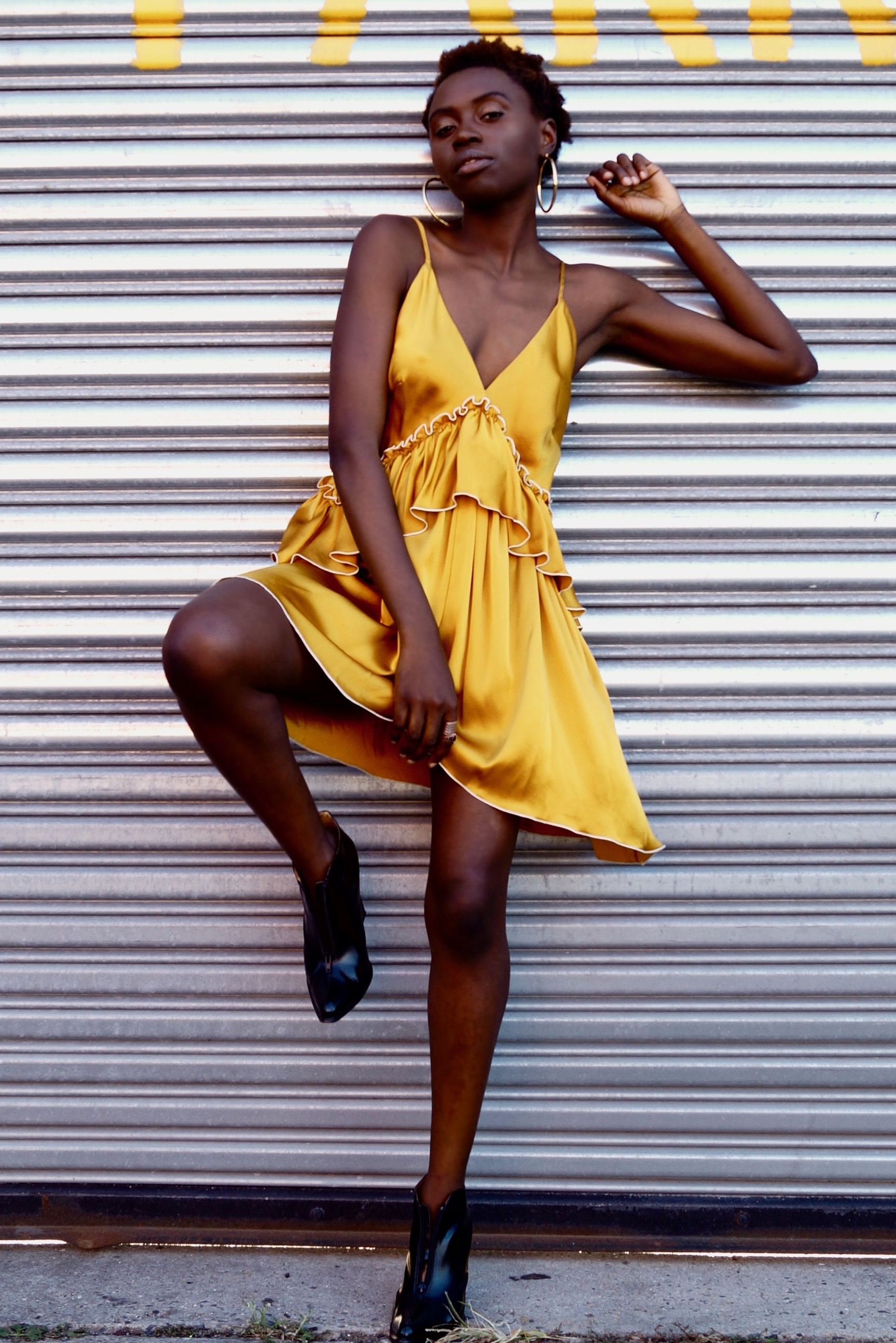 Eco-dye Silk CDC and Charmeuse, U.S.A.
This season's silk crepe-de-chine and charmeuse marry the advantages of modern textile technology and sustainable manufacturing. Only environmentally-sound dyes are used to achieve the lustrous hues of Arcana's Spring/Summer '17 collection, while an advanced double-filtration water recycling system ensures water used in the dyeing process is not wasted.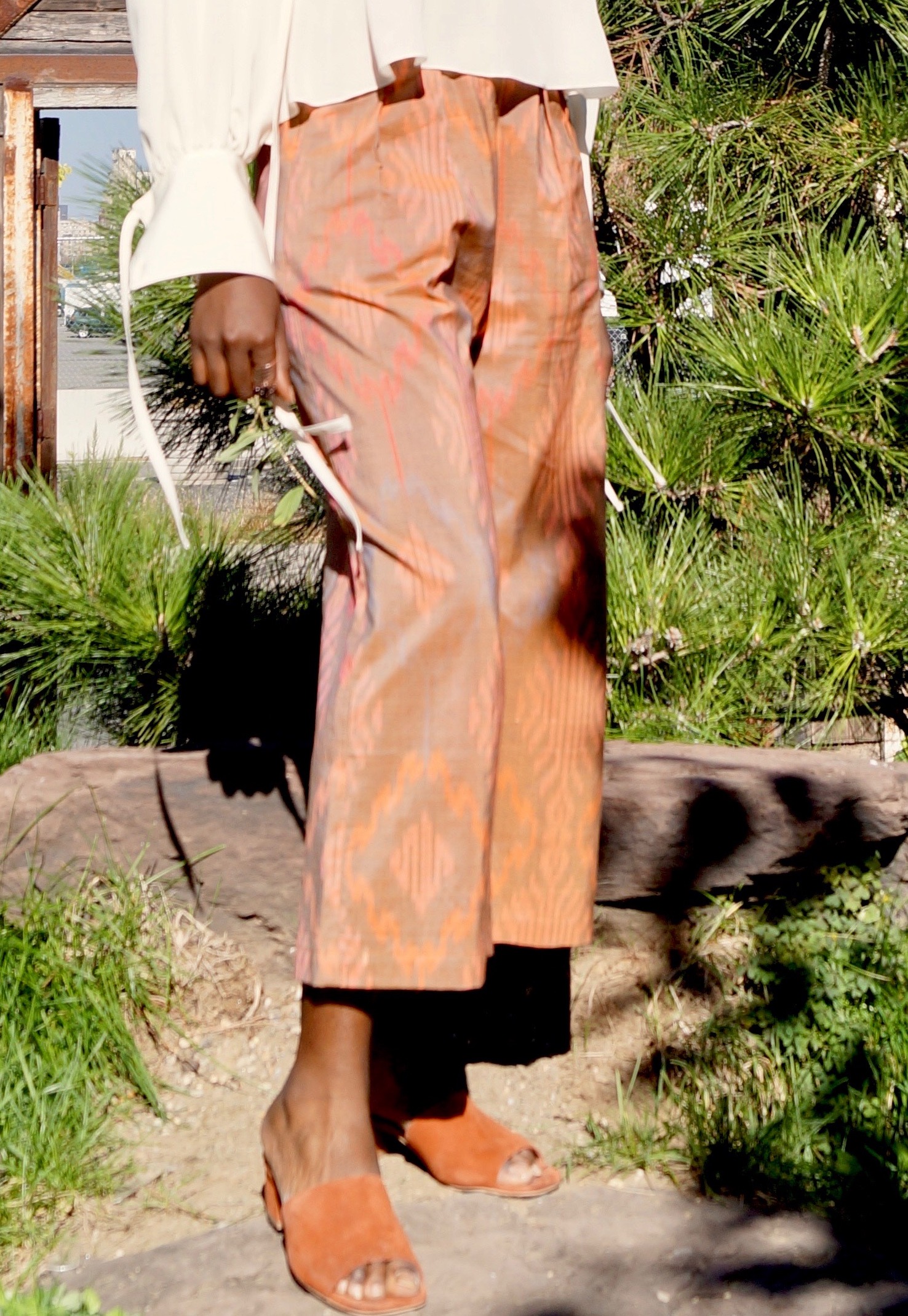 Until relatively recently, hand-spun and hand-woven textiles were ubiquitous in Bali. These vibrantly-hued fabrics are traditionally woven into sarong, the customary wrapped garment of Indonesia. However, Bali is a nation that has experienced massive economic and sociological shifts in only the past generation. With rising demands placed on rural Balinese by globalization, the labor-intensive craft of traditional endek weaving has been all but laid by the wayside. Instead, Bali now imports sarong that have been mass-produced in China, at a detriment to both the environment and Balinese industry.
Designer Arianna Reagan spent a month travelling to far-flung villages of rural Bali in search of weaving collectives practicing this precious indigenous craft. It was in the village of Sidemen that the designer discovered Tenun Arta Nadi, a family-owned collective dedicated to reviving Bali's stunning textile art. By training village women in the increasingly esoteric practice of endek and songket weaving, Tenun Arta Nadi is rejuvenating local economy, while ensuring indigenous textile arts continue to hold a place of honor in generations to come.
Vintage Kimono Silk, Japan
With traditional Japanese garments relegated to special occasions in modern Japan, the country's number of illustrious silk artisans has dwindled. Vintage silks of every hue, displaying motifs central to the culture's visual lexicon, have been wrapped up and stored away in warehouses.

In collaboration with a family-owned kimono trading company, Ichiroya, Arcana's Spring Summer 2017 collection salvages and repurposes these precious emblems of Japan's rich textile history.

One bolt, or tan, is a narrow 14 1/2" in width, and only enough to make a single kimono. Thus, each garment made from this vibrant silk is a one-of-a-kind heirloom showcasing the beautiful craftsmanship of a bygone Japan.