Chiara Bomber Jacket in Four-Silk Combo, Extra Small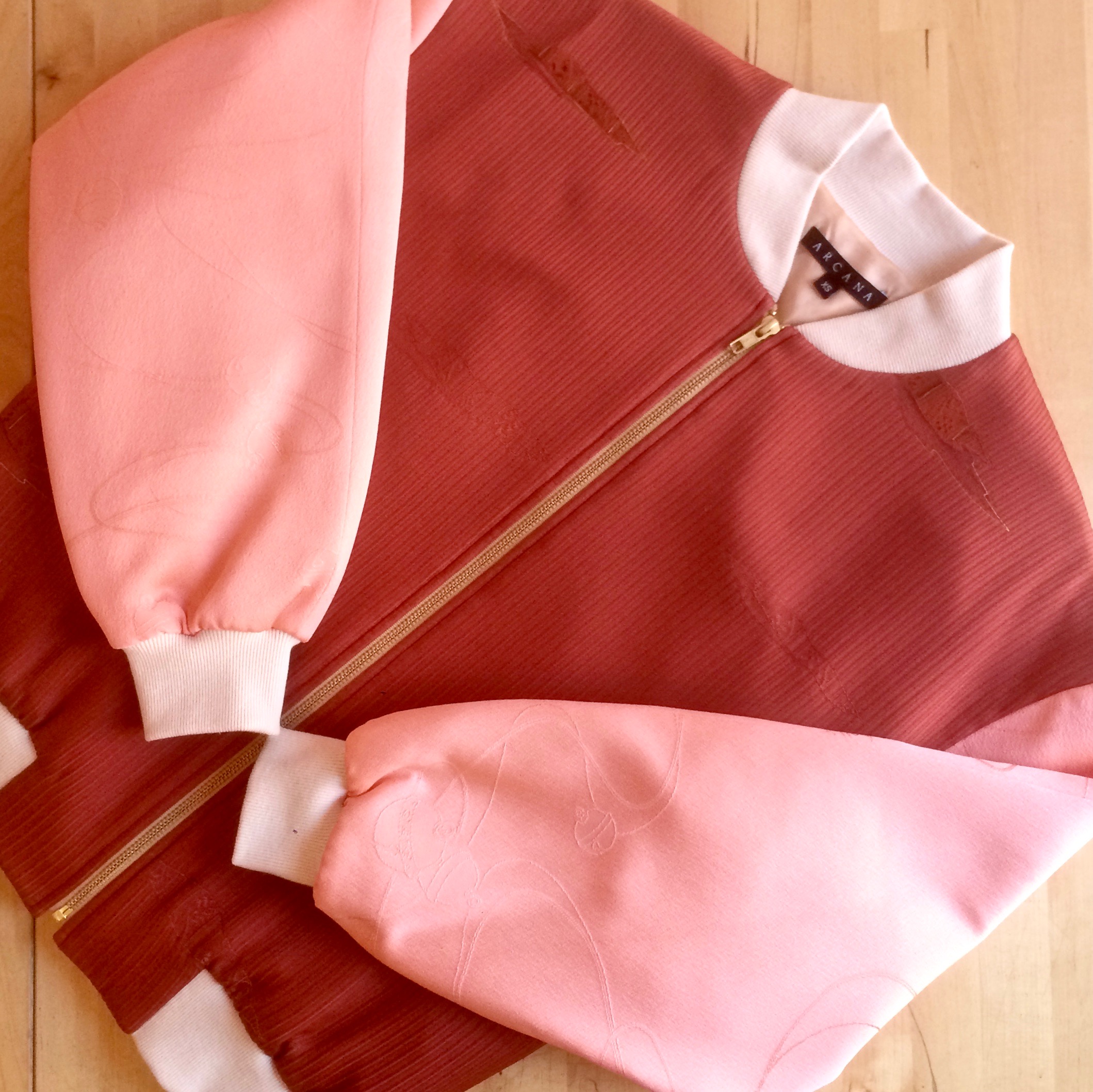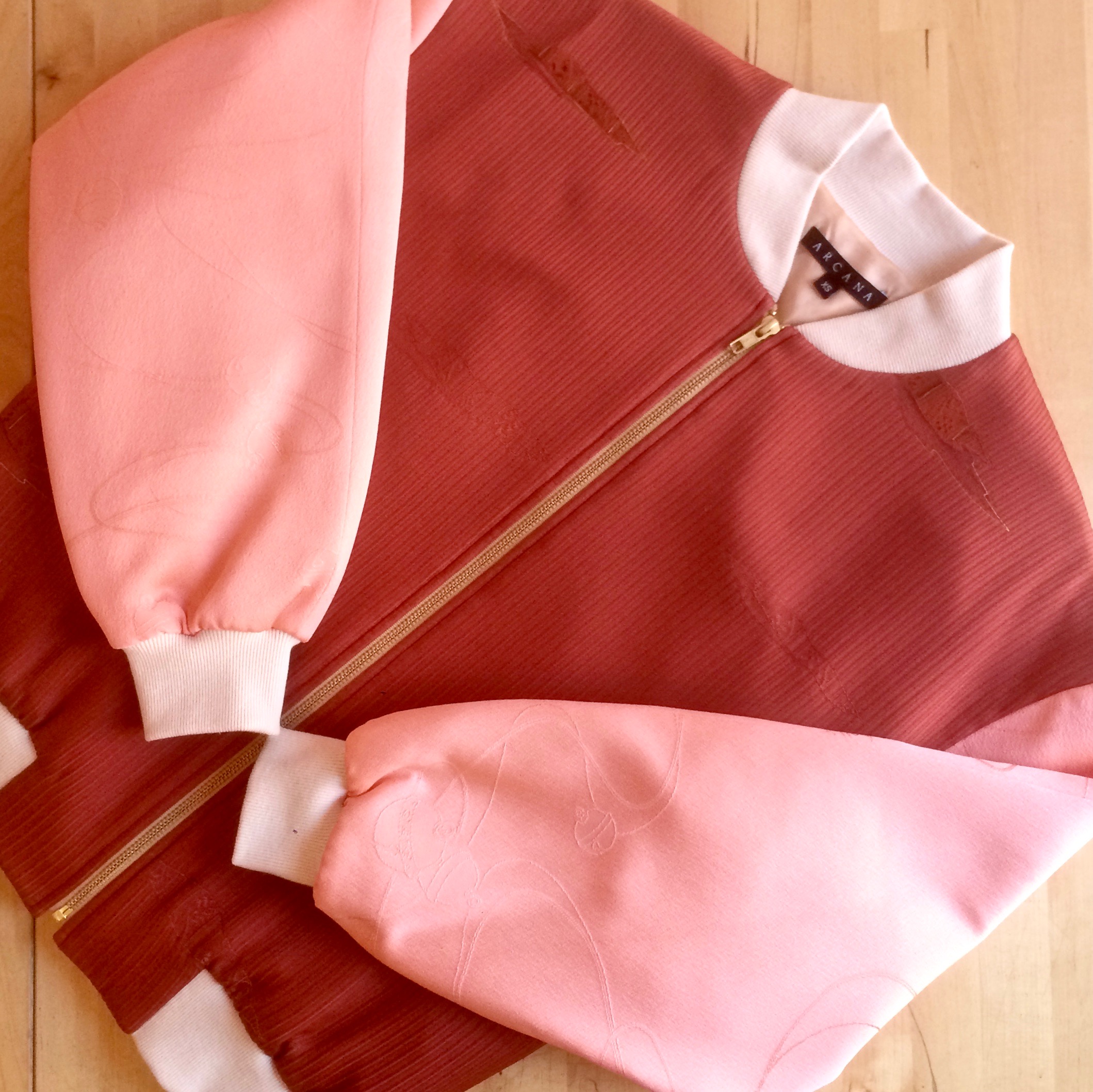 sale
Chiara Bomber Jacket in Four-Silk Combo, Extra Small
A very special collaboration between the designer and NYC Garment District master cutter. Burgundy vintage kimono silk front with raspberry kimono silk back, decorated in hand-painted branch motif. Combo sleeves are pink with Shinto bell weave motif to ward off evil, while inside facing is textured orange kimono silk with hand-painted white flowers. Oversized, boyfriend fit. Slit pockets at side seam. Fully-lined. Each bomber is one-of-a-kind.
Vintage Kimono Silk, Japan
With traditional Japanese garments relegated to special occasions in modern Japan, the country's number of illustrious silk artisans has dwindled. Vintage silks of every hue, displaying motifs central to the culture's visual lexicon, have been wrapped up and stored away in warehouses.

In collaboration with a family-owned kimono trading company, Ichiroya, Arcana's Fall Winter 2016 collection salvages and repurposes these precious emblems of Japan's rich textile history.

One bolt, or tan, is a narrow 14 1/2" in width, and only enough to make a single kimono. Thus, each garment made from this vibrant silk is a one-of-a-kind heirloom showcasing the beautiful craftsmanship of a bygone Japan.